Design Philosophy
D2D Green Design dares to take design to a different dimension – a dimension of sustainable, energy efficient, and healthy environments.
Our mission is to follow through with your vision for the project with highly skilled project management, creative and collaborative design solutions, and a knowledgeable team. D2D has three core studios – Architecture, Sustainability, and Interior Design for an integrative project approach. At D2D, we believe not only in inspirational design solutions, but creating long-term relationships with open communication and dedicated project management. It is our diverse experience; prompt responsiveness and commitment for excellence that sets us apart from other firms.
Team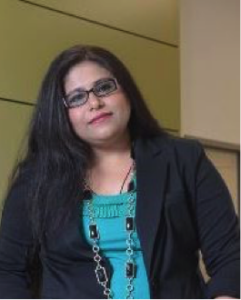 Baani Singh, AIA LEED AP LFA NCIDQ
Principal
Baani is a Registered Architect in NY, NJ and MA, LEED AP NCIDQ (National Council of Interior Design Qualification) and a certified NYS DOS for Code enforcement officer. She has over 14 years of experience in Project Management, Architecture, Interior Design, Programming, Code & ADA Consulting, Construction Administration and Sustainability Consulting. Baani was awarded 'Women Who Mean Business' award in 2016, honored for '40 under 40' in 2017 by Albany Business review and honored as Outstanding Women 2018 by Women Building Council NYC.
---
Ruchi Dhar, AIA
Senior Architect
Ruchi Dhar, AIA received her Bachelor of Architecture degree from India. She is a licensed architect, LEED accredited professional, and NCARB accredited. Ruchi has over fifteen years of experience in architectural design, code consulting construction administration and project management. She has expertise in variety of projects including office buildings, façade restoration, retail and multi-family residential projects. She provides technical expertise in review of various in-house projects. She serves as a member on the ALNNJ Board of Trustees and is also a member on the NJ State Board Task Force for licensing and an alternate for AIA-NJ trustee.
---
Seema Pandya, LEED AP
Sustainability Manager
Seema is a sustainability manager and LEED AP with over 15 years' experience in sustainable building design solutions. She is a LEED reviewer for the USGBC/ GBCI and has been sustainability consultant for over 30 LEED and other sustainability project all over the world. She was recognized by Green 2.0, as a diverse leader in the environmental field. She is a graduate professor of sustainable design at the NY School of Interior Design and FIT SUNY. Seema also served as the Chair of the NY IIDA Sustainability Forum and BOD. Additionally, Seema is a recognized visual artist having several public and private art commissions and sits on the Board of Directors for the non-profit, Brooklyn Raga Massive.
---
Alec Strogin, PE LEED AP CEM CBCP CSDP
Sustainability Manager – Energy
Alec Strongin has over 20 years' experience in commissioning, energy management, energy modeling, energy management, deep energy retrofit, energy code audit, Net-zero energy, testing adjusting and balancing (TAB), automation controls optimization and sustainable design. He possesses high level of expertise in the energy systems design, installation, and commissioning; hands-on field experience with energy systems performance, interaction, start-up, balancing, testing, troubleshooting, operation, and maintenance procedures.
---
Franklin Agyepong
Architectural Designer
Franklin has over 12 years' experience in architectural design. He has been with d2d for over seven years, and has been involved in interior design, architectural design and sustainability projects. Franklin has vast knowledge on building construction, design, space planning, codes and understanding of sustainable practices. He is very experienced with CAD, Revit, and other drafting techniques. Franklin is also in charge of our drafting standards. He is extremely dedicated for timely delivery of project and can take the project from pre-design to completion.
---
Anthony Cinque, Allied ASID
Interior Designer
Anthony has over four years' experience in interior design. He has been with d2d for over three years and has been involved in interior design, architectural design and sustainability projects with a vast knowledge on building materials the relationship between materials and occupant health. Anthony has experience with CAD, Revit, Sketchup, Photoshop and other rendering and drafting techniques. President of American Society of Interior Designers (ASID) board for 2018-2019 and adjunct professor at Sage college Albany.